We have the ultimate list of apps you cannot miss for getting around Madrid. Either for controlling the public transportation or for visiting other cities in Spain, this list will make you move as if you were an authentic 'madrileño'.
Public transportation
If you want to have all the information about the public transportation, from schedules of trains to maps, etc., there are several apps that can help you. EMT app will show you useful information about buses, how long it takes until the bus stops where you are, etc. With the Metro app you will have the map and check schedules, and you will have also the same with Cercanías app but for the trains. Last but not least! Download the BiciMAD app if you like to use the electric bikes you will find around the city center.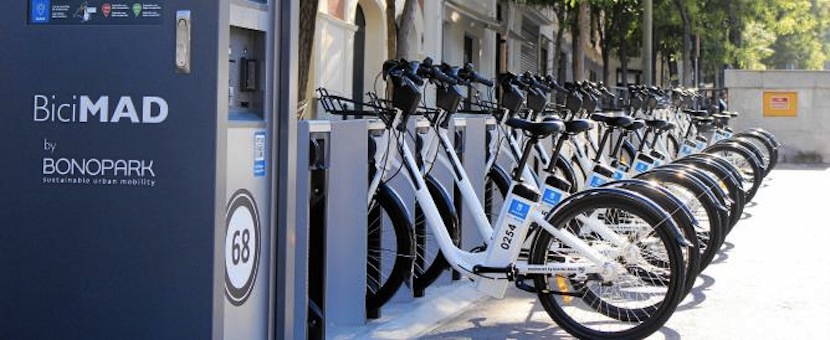 Taxi
MyTaxi is a really useful app since you can have a taxi where and when you need it, and it will tell you in real time how long you'll need to wait until it gets to you. We recommend you also Uber and Cabify for private drivers, really useful since you don't have to have cash neither card with you for paying! You can even pay with Paypal.
Pay-per-minute cars
These are super useful in Madrid! And also cheaper than taxis, and they are electric! If you like to move around using this option, don't miss Car2Go app –that you can use also in other European cities– neither Emov.
Discovering Spain
This is not just about the city center! There are also some other interesting apps to travel to other spanish cities, such as Blablacar or Amovens! With these apps you can share cars in order to get to new cities and meet also new people on the way there. Also you can have handy some other apps like Renfe (to buy train tickets), Avanzabus or Alsa (to buy bus tickets) or even Skyscanner! Now that you're here, what about travelling through Europe?
Bonus!
Last but not least, we recommend Citymapper app, it will help you a lot! It's like all in one, it will show you the best option to get around in the city center at any time. It's super easy to use and it gives you all details about any public transportation, from Metro and bus, even to bikes and Car2Go!