What grown man doesn't like the ice cream? This question does not require any answer, isn't it? In Madrid it is not just a refreshing sweet, it has become a brand new trend.
Forget the traditional ice cream cone, the Spanish market offers now some new shapes, new flavours and a downpour of sprinkles. The new ice-cream ingredients are fish shaped and bubble waffle, cookies and decorations. They are very tasty of course, but what get your attention are their shapes and colours. All right, men, cut the chatter and let's see some pictures of these mouth-watering creations.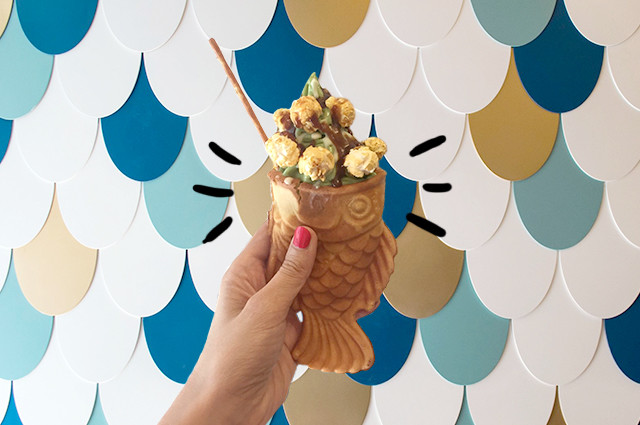 Do you have your hearts set on these ice creams?