We take it nearly every day. We are used to its noises, colours, hallways … But have you ever looked around and paid attention to the art that it treasures? Today we will walk through five Metro stations in Madrid and we will discover their amazing murals.
The mural of the station Paco De Lucia (Line9) cannot miss our Top 5: the mural is dedicated to the recently deceased flamenco Paco de Lucia and the well-known artist Okuda has designed it.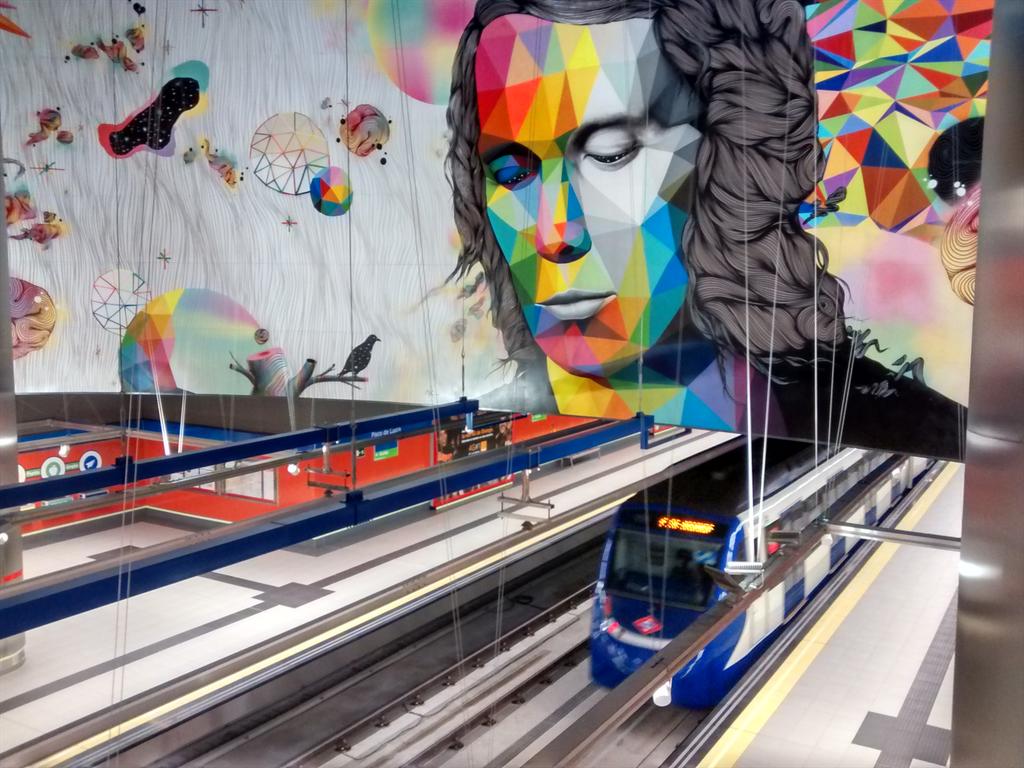 The second metro station we visit today is Arganzuela-Planetario (Line 6): a beautiful rendition of the solar system is the subject of a huge themed mural.
Our tour move forward and it is time to head to Reyes Catolicos station (Line 10): the mural is a mosaic and it decorates the entire station. Evocative!
Let's go now in Tirso de Molina (Line 1). This station treasures one of the oldest works: the beautiful shield made by Antonio Palacios.
The last stop of our tour heads to Retiro (Line 2), the station close to the beautiful park. The Buen Retiro Park is the subject of the mural created by Mingote and you cannot miss it.
Do you have a ticket? Bon voyage!