Here you have a list with our favorite places to go for a brunch in Malasaña neighborhood. If you don't have any plans for the weekend, check this list, it's always a good time for brunch!
There are many reasons to go, let me tell you a couple: they have homemade cakes –yes, in plural, a nice variety!–, natural orange juice, freshly baked croissants… should I say more? They don't have closed brunch price, you can choose what you want from the morning menu, and the price for a regular brunch –coffee, juice, yogurt with muesli and fresh fruit, and scramble eggs with bacon and toasts– is around 15€, and the morning menu is available from Monday to Friday, from 9 am to 1 pm, and on the weekends from 9 am to 4 pm.
Is one of the traditional places to go for a brunch in Malasaña. In this place, you can choose an arranged brunch combination from the menu or you can do it yourself like in Federal Café. The arranged one includes two Benedict eggs, a side, fresh homemade cake, a Mimosa and a coffee –good size by the way!– for 14€. If you wanna choose from the menu, the price will be similar also. It's a cozy and small place, and it's a classic, so it's better if you have a reservation. About brunch schedule, it's served on Friday, Saturday and Sunday, from midday to 4:30 pm.
Another classic spot you cannot miss! It has 3 different parts: the terrace –it's amazing to be there in a sunny day, having brunch in the heart of Malasaña–, the upper level and the 'beach' –lower level where they have sand and a chill out with pallets and coffee tables–. They have arranged brunch combinations for everyone: the Continental if you go for a sweet option, the Nordic (Oslo) with smoked salmon, the Just-4-U with a little bit of everything… and prices for this arranged combinations are from 9€ to 14€. You have also the menu if you want to make your choice and create your own brunch. Best thing ever? You can have brunch daily and from 10 am to 8 pm. Who said breakfast was made just for early mornings?
The name is a mix that reveals the concept of this place: architecture + bar. El Arquibar is the place where a bar and an architecture studio live together, and besides the decoration and the atmosphere –that we know you will love–, their brunch is one of the best in town! The price is 20€, and it includes a fresh fruit juice, homemade bakery, homemade breads with cheese, pâté and Iberian lunchmeat assortments, and a homemade tortilla –different types, you can choose the one you like the most–.
Another great option every weekend or holiday, and the brunch time is from 11 am to 2 pm. It costs 16€ and it includes fresh orange juice, coffee or tea, breads assortment with butter and jam or olive oil and fresh tomato, Greek yogurt with muesli, and then you can choose among Benedict eggs with lacon, pancakes, toasts with avocado and tomato or bagel with salmon and cream cheese. Beyond the brunch frontier (well… if we follow a chronological order, right before!), you have also daily breakfasts you can also enjoy! Those are classic breakfasts, less filling probably –since it has less quantity– but also tasty. Prices are around 3,50€ and 6,50€, and they serve breakfasts everyday from 10 am to 1 pm.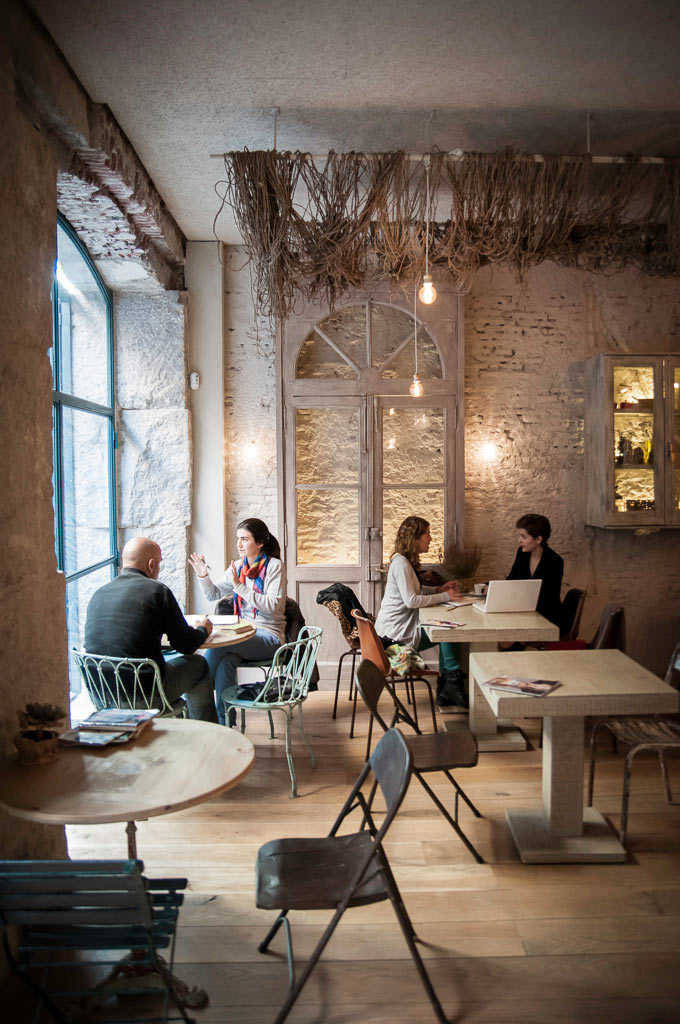 This super cool place of American food lovers is the perfect atmosphere for a brunch. They have an amazing menu where you can choose any first course, any second course (burgers, American dish or chicken with waffles have a 2€ supplement), coffee or tea and a fresh orange juice for 15,90€. The schedule! Saturdays, Sundays and holidays, from 11 am to 5 pm, and you can get your table reserved through the website by using their online system!
They have a Saturday and Sunday brunch menu really complete! You won't end up hungry that's for sure. It includes a bakery assortment basket, a savory dish (Benedict eggs, omelette, burger, sandwich, etc.), a sweet dish (French toast, key lime pie, pancakes, etc.), coffee or tea and a spirit drink (cava, Bloody Mary or Mimosa), and it costs 16€. The brunch hours are from 12:30 pm to 4:00 pm.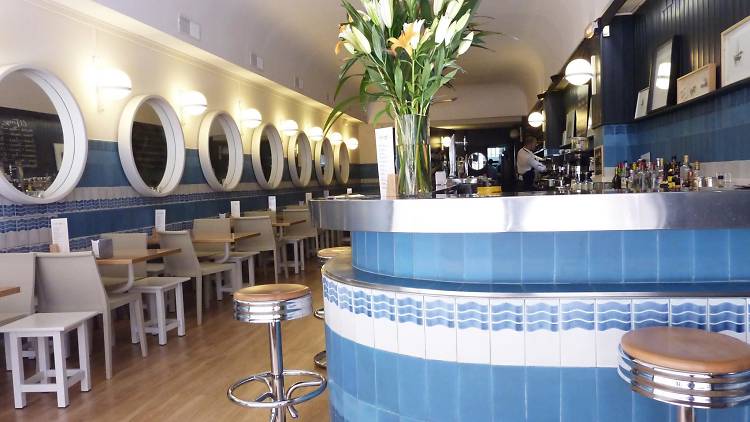 It's not exactly in Malasaña… but we love this place and we feel it fits in this amazing gastro-route! So here you have it, to have a big closure! They have 3 different type of brunch: the savory, the sweet and the complete. Well, the first two are called "little" –but I can tell you... they're not that small!–, and the complete has both in one! The place is really beautiful and cozy, but it's not really big so I would recommend you to have a reservation. The sweet "little" brunch is 13€, the savory brunch is 15€, and the complete costs 22€. Oh, and no matter which one you choose, you can pair it with a Gin&Tonic for 5€ more. The schedule for brunch is: Friday, Saturday and Sunday, 11:00 am, 1:00 pm and 3:00 pm.