You cannot miss our guided tour that includes 10 gourmet markets in the city center. Some of them are fancier, other are cheaper… discover them all and choose your favorite!
It's located in the city center, next to Plaza Mayor. It's really beautiful, and it still preserves the original iron structure from the beginning of 20th century.
It's located in Chueca neighborhood, and it has 3 floors for gourmets, offering from traditional dishes to haute cuisine. Don't forget to check the rooftop!
A hidden gem! You might not notice of its presence since it's located in calle Fuencarral, one of the main stores to go shopping. In here you won't find new shoes but happiness in the form of food!
This one is more like a traditional market, but it has spots for eating besides the traditional market stalls. This is the perfect place to buy Latin-American products that you won't find in other places.
Like the one before, this market is less gourmet and more traditional, but you can eat there –and it's a Little less expensive tan San Miguel, San Ildefonso or San Antón–.
This one is also more like a traditional market, and it's good to know it since you can buy there a lot of organic food, you know who is selling it, where it comes from, etc. Also, it's not that well-known so is cheaper than the others!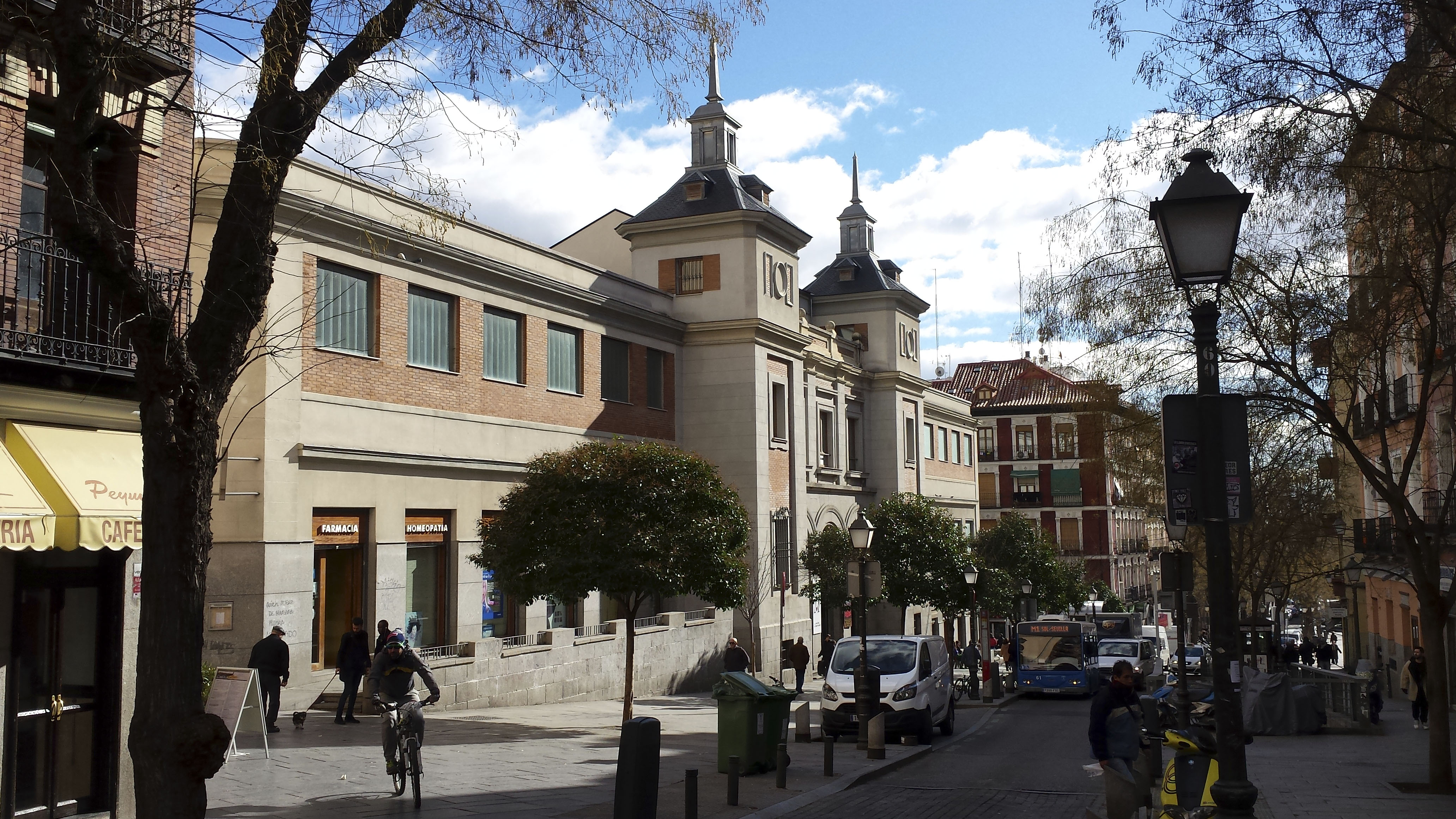 This is one of the most fancy markets! It's a different market with a unique design… it's created inside a movie theater! It's located in Barrio de Salamanca, so this one is not going to be cheap… but you have to go and see it, at least once!
It's located in Malasaña area and it has a modern and minimalist design. Oh, and the Street artista Jankalab just painted one of its exterior walls!
The girls from City Confidential were there to see the new paiting!
We cannot forget a classic: 'Mercado de la Cebada' located in La Latina. It's a traditional market and you can also eat there in some of the stalls. You might not know it, but you've seen it many times! Check it out:
The aim of this market is to create a community, and this community will knock into shape an eclectic, honest and responsible market. You can go there for going grocery shopping or to eat there!